Last year, we had troubles getting spares delivered via UPS.
This year I ordered a book from Blurb and FedEx was the carrier. This time, it was addressed to my flat in Vienna. The tracking info sounded all right, up to the first missed delivery. They were definitely trying as the delivery guy left a note on my mailbox.
I filled out the note (yes, delivery to any neighbor is ok) and put it back. Eight days later, it is still there, and the tracking page lists a number of tries: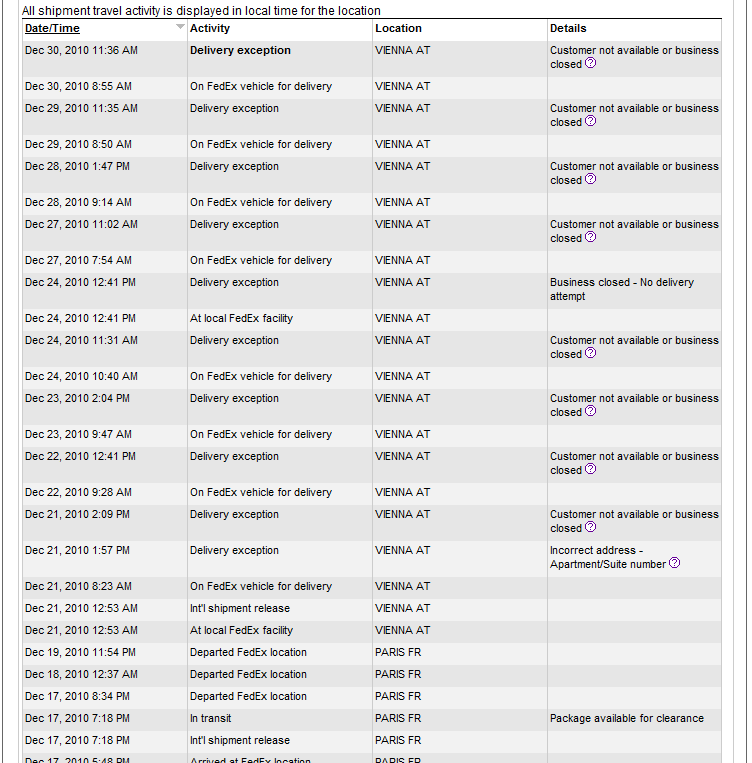 We were at home. I never left my flat 24th – 26th. And the last two days we had sick kids at home.
Why can't these companies be honest and admit that they failed to come?