This year, we organized a Nikolaus Fest again. This time we had:
11 kids (only the twins (Isabel and Leo) could not come)
11 parents
my sister
and a very impressive Bishop.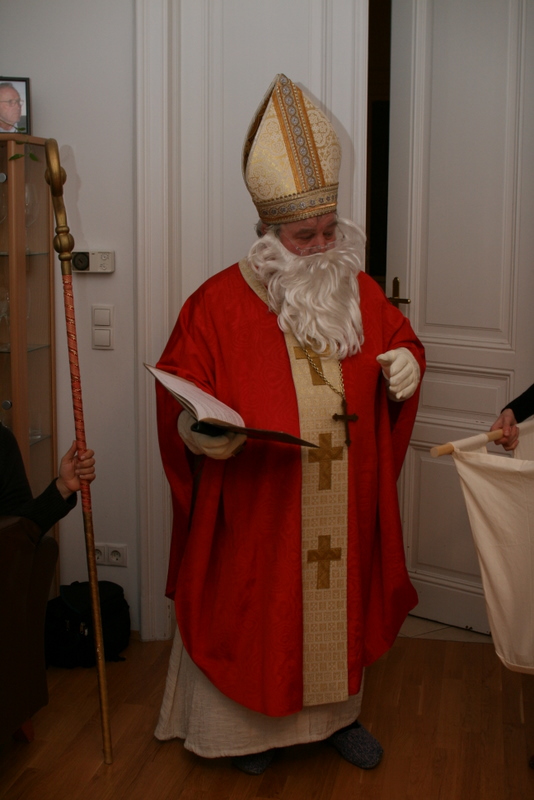 Many thanks to our neighbor who played the role perfectly and dealt with all the idiosyncrasies of the kids.