The Windows XP installation on my laptop had suffered the usual Windows fate of accruing too much entropy over the last two years. The Lenovo tools alone are quite heavy-weight by themselves. Instead of re-installing XP, I opted for Windows 7. After all, we're supposed to be familiar with what's out there in the wild.
So far, Windows 7 has been quite ok, there are some issues with OpenVPN (and/or the Checkpoint VPN client) and other free software (what's one of the reasons I'm not running the x64 version). But this one puzzles me: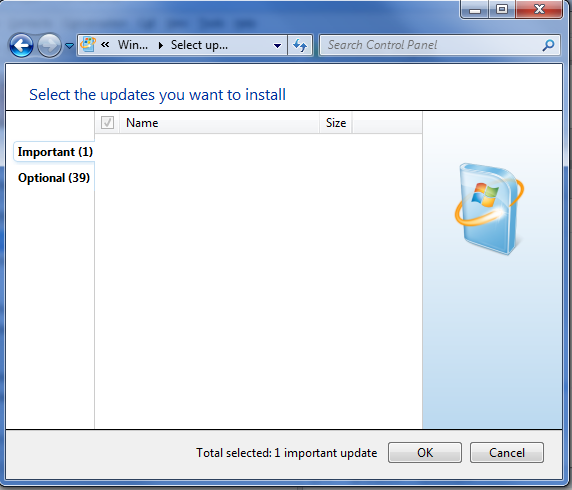 I simply want to know what updates are available in "Windows Updates". Whatever I do, the pane stays empty. WTF?