Ok, it's clear that books for children must take liberties in terms of realism. For example, we have these nice book about a small polar bear. That he befriends a small sled-dog is par for the course for such book. All fine and dandy and it makes nice reading. But this page made me go WTF: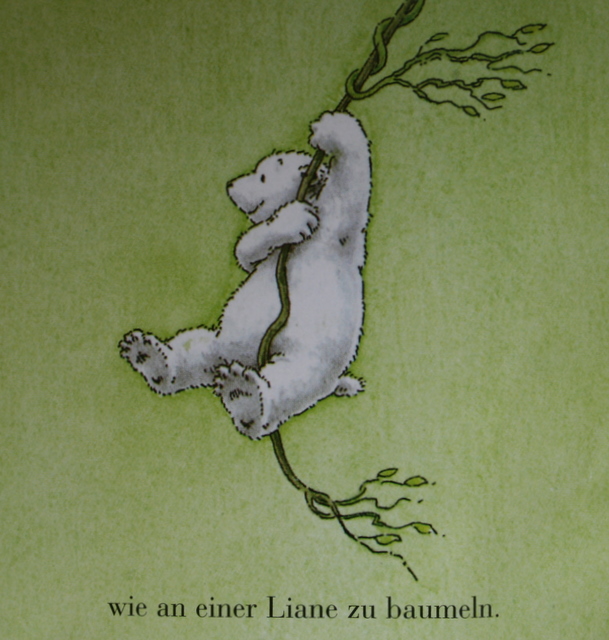 A polar bear who likes to swing through the jungle. Sheesh.
For me, this is like science fiction: It's ok to make some wild assumptions, but then please be consistent. Don't have him run races over ice on one page, and swinging like Tarzan on the next.