Kevin Drum does "Friday cat-blogging", John Cole has also pictures of pets between serious posts, so I thought I do something similar.
So, from now on this blog will feature wooden train tracks.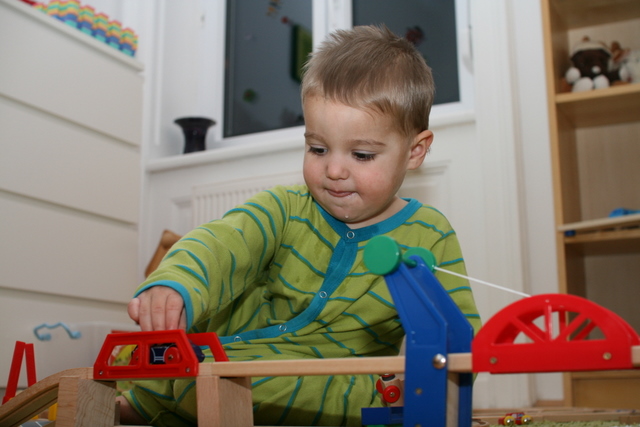 They are actually toys for the kids. When we first got them, Clemens didn't quite know what to do with them, but now he finally starts to build his own tracks and trains to push along.
And then there is the menace of land of trains: Godzilla, the destroyer of tracks: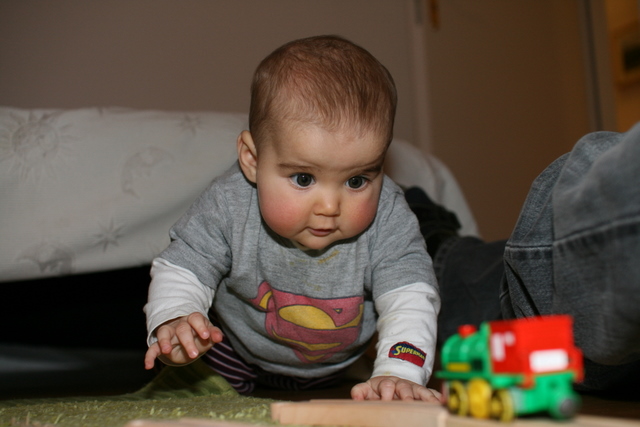 Anyway, as with a good number of stuff kids get from their parents, it's not all selfless giving. (Andrea is looking forward to buy Clemens a Carrerabahn, as she always wanted to have one as a kid.) Sometimes it's nice to have an excuse for playing with children's toys again.
So I've taken up building fancy sets of tracks with Clemens' wooden tracks.
I've started to photograph my creations some time ago and will now upload them. I'll date the blog posts accordingly, so some of the entries will appear in the past. Use this link to see them all.